Invoices¶
How Does an Invoice Work?¶
The Cyber Range uses invoices to charge customers and organizations for their plans of services we provide. Once an organization has a plan for Cyber Range services, they can view a detailed list of their charges on the invoice page. Billing administrators for a given organization receive scheduled notifications that include the current monthly invoice.
How Do I View My Billing Information?¶
In order to view this information, you must be a billing administrator for your organization. If you do not know who your billing administrator is, please contact your organization administrator.
If you are a billing administrator of your organization, you can view the plan and balance activity by navigating to your organization homepage in the exercise area of the Cyber Range. Once you are there, simply click on the "Manage plans and invoices" icon as shown in the image below. This will allow you to view the plan, balance activity, and usage information of your organization.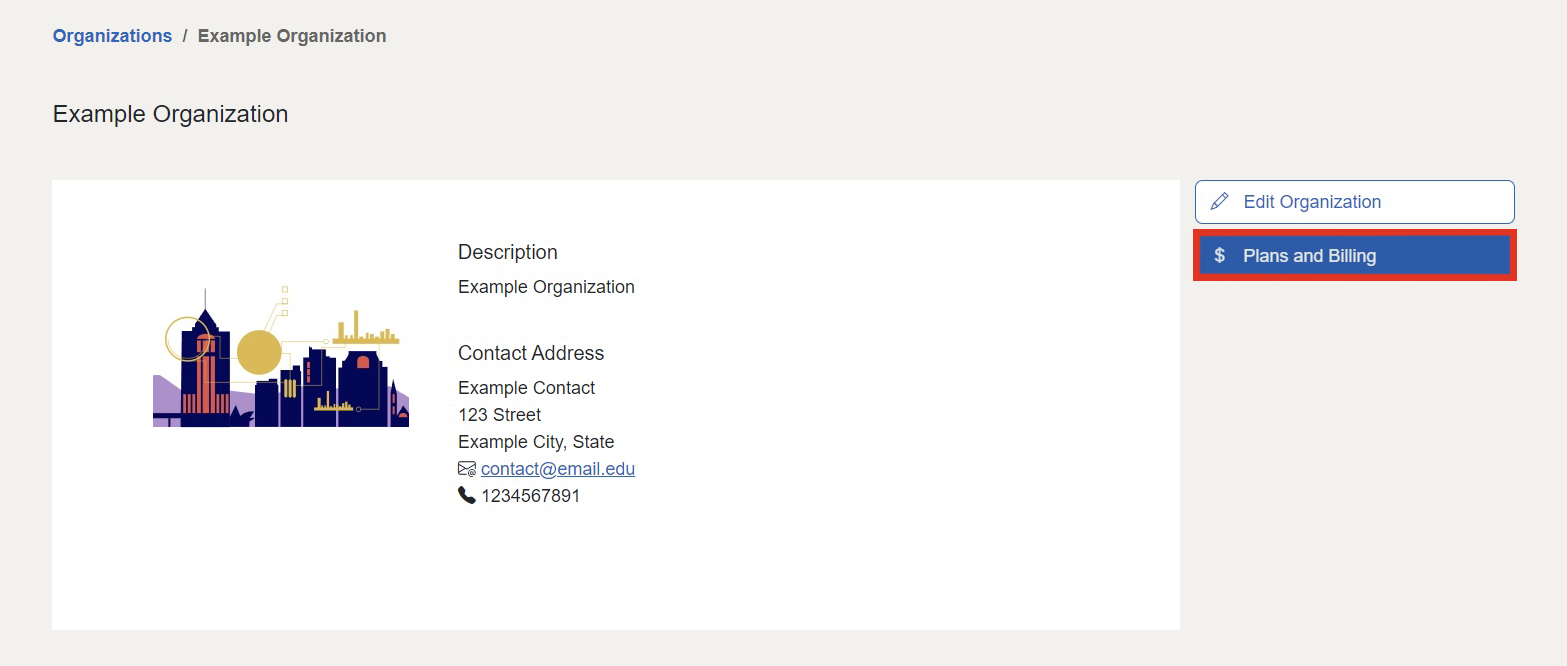 ---
Below is a screenshot of what an invoice looks like.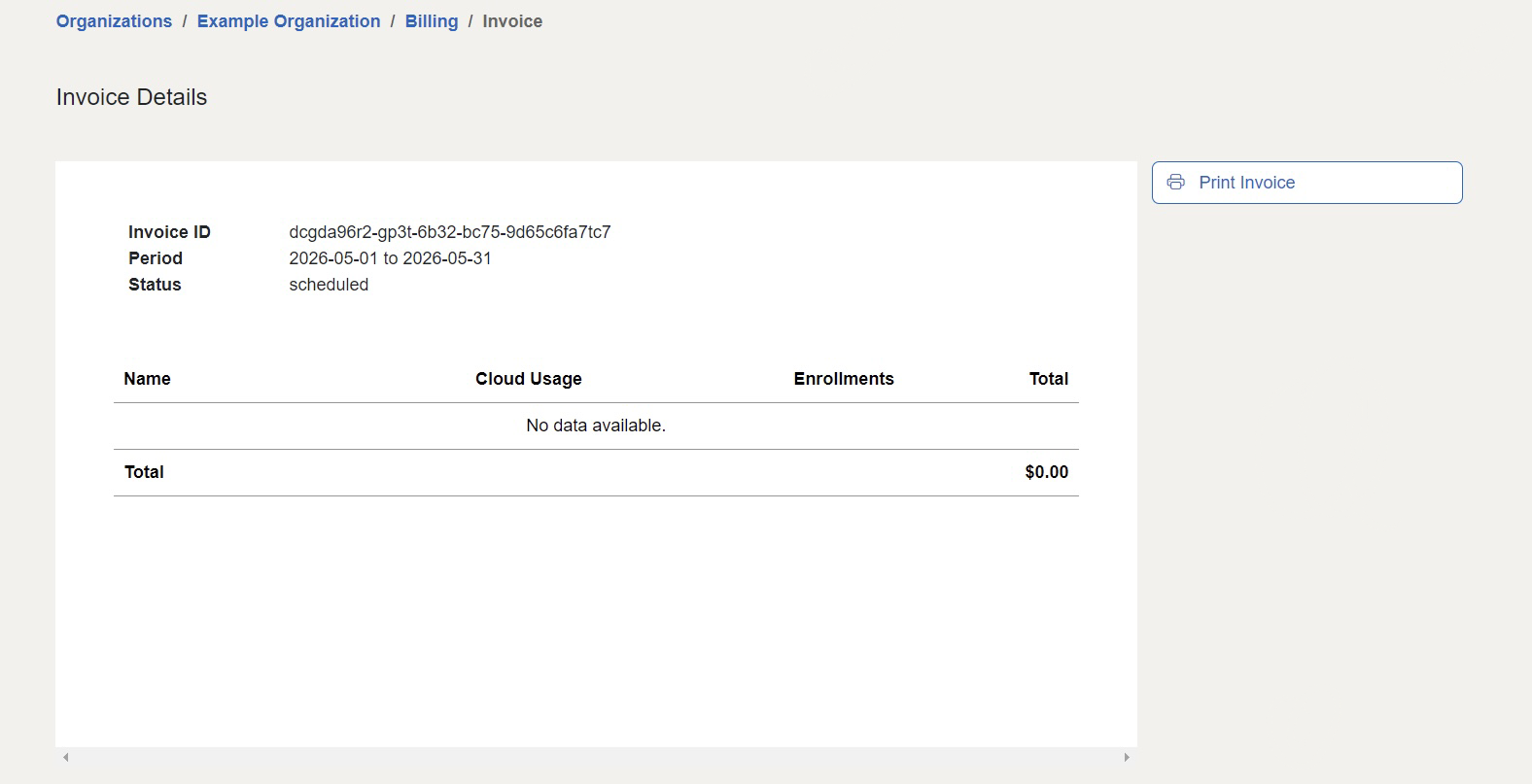 What Does an Invoice Contain?¶
Each plan and their corresponding add-ons are listed on invoices with the quantity, price, and total for the month. Common add-ons include course enrollments and cloud usage. Course enrollment is charged for the maximum number of users assigned to a course within a billing period. Cloud usage similarly is charged as the maximum data used for bandwidth, storage, and virtual machines during the period.
Note
Invoices for the previous month will be visible on the 8th and will be emailed out on the 15th of the next month.
Have a Question? Contact Support¶
We're here to help you. If you still have questions after reviewing the information above, please feel free to submit a ticket with our Support Team and we'll get back to you as soon as possible.
Thank You for Your Feedback!