How To Solve A Challenge In Cloud CTF¶
Abstract
This article details how to solve a challenge. For help in solving challenges, reach out to your CTF admin, as the U.S. Cyber Range does not assist players in solving challenges. For more player information on Cloud CTF, please see the article titled Getting Started in Cloud CTF.
Viewing and Solving Challenges¶
To begin solving a challenge, navigate to the Challenges page of Cloud CTF. Select the challenge you would like to complete. We will use Beneath the Surface as our example.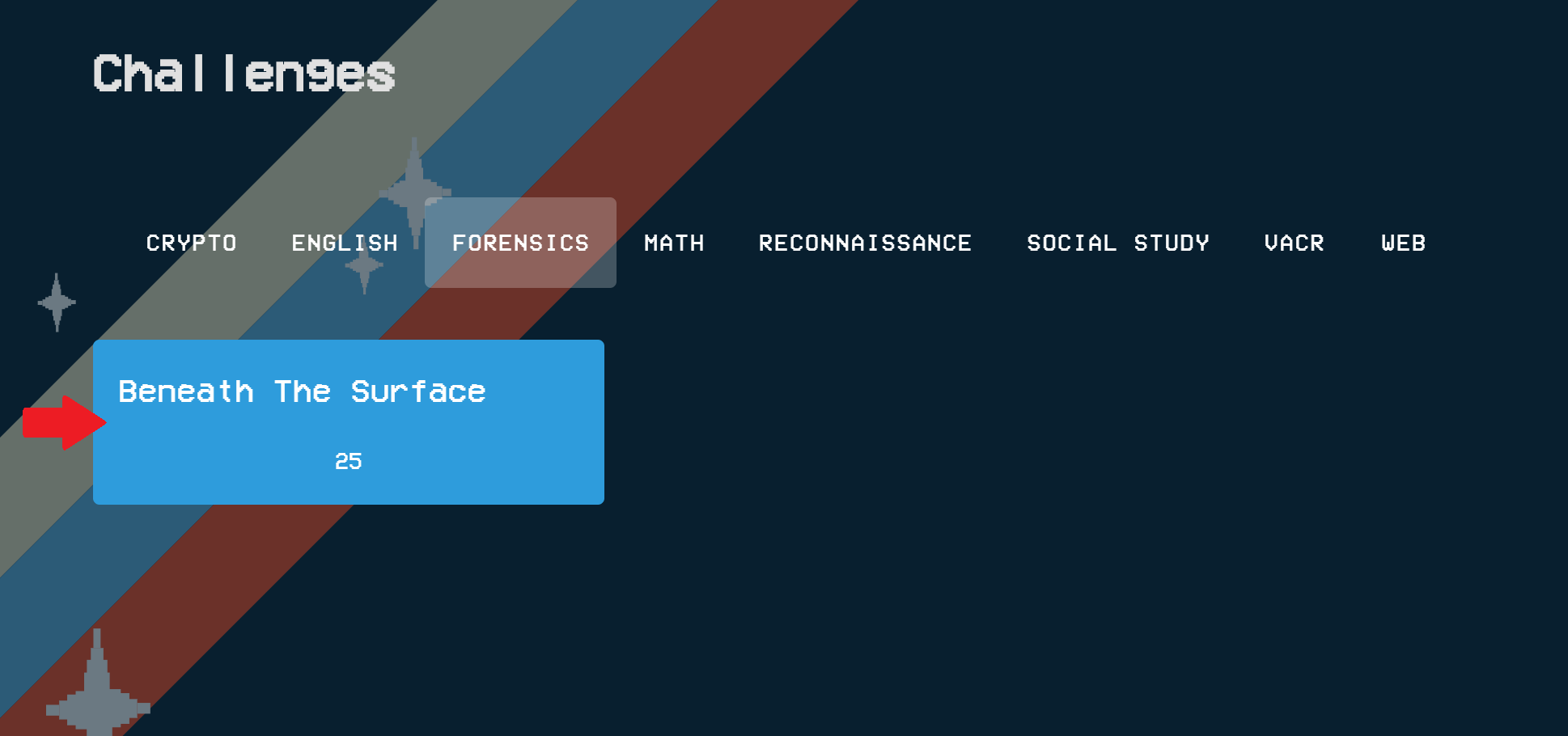 Once you select your challenge, a pop-up will display, as shown below. The display will show the text, any necessary links or attachments, and any possible hints.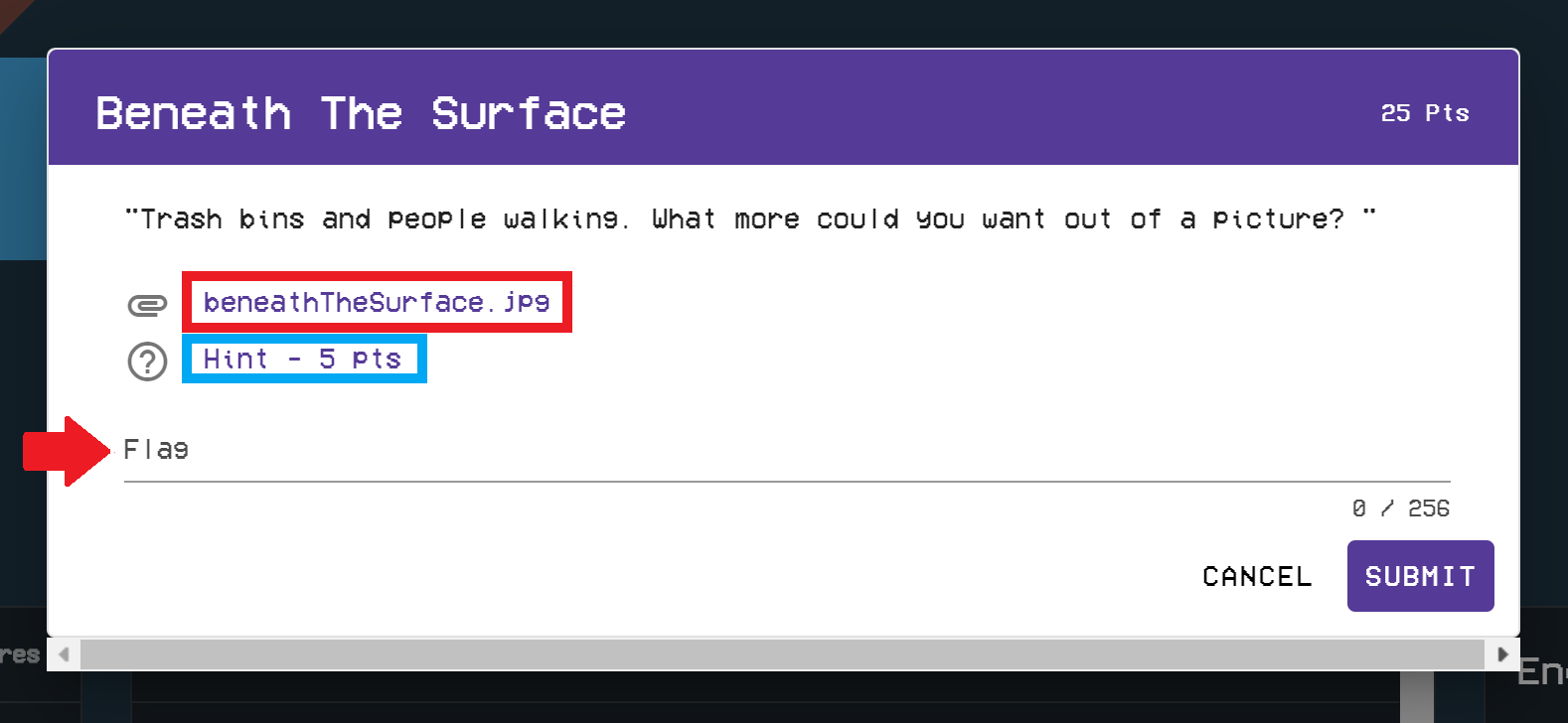 Clicking on the attachment link, in red above, will download the file to your computer. View the file through your own chosen application.

To view hints, shown in blue above, click on Hint. It is important to note that hints cost points, the amount of which is designated in the next pop-up window.

To proceed, select Confirm, and the hint will display. To close the hint window, click OK. You will be able to view the hint at any time after you have paid your points.

Once you are ready to solve, type your answer into the Flag input field of the challenge window. Select Submit, and the CTF will display if you are correct or not.
Note
Remember that teams can only solve a challenge once. For more information on managing your team, please see the article titled Team Management.
Have a Question? Contact Support¶
If you experience any issues starting or viewing Cloud CTF in your web browser, please see the article titled Can't Launch Cloud CTF for helpful tips on resolving the matter.
If you still have questions after reviewing the information above, please reach out to your CTF Admin or Instructor who can submit a ticket to our Support Team on your behalf.
Thank You for Your Feedback!