Screen Reader Accessibility¶
Note
Currently, screen reader accessibility is only available for select environments, and we are working to make more Environments accessible to everyone. If you wish to learn more, please see the article titled Accessibility Statement.
Accessing Your Screen Reader¶
The Cyber Range is implementing screen reader accessibility in our Virtual Machines. Although keyboard shortcuts and commands may differ between virtual machines and operating systems, screen reader availability information can always be found on your desired Exercise page under Details, as shown below.
For this example, we will be taking a look at the Debian environment. In the Debian environment, the Orca screen reader is built in to the Virtual Machine. The screen reader can be activated and deactivated within the Virtual Machine by using the keyboard shortcut, CTRL+SHIFT+|, but keyboard shortcuts may vary depending on which Exercise Environment you are attempting to utilize.
Screen Reader Preferences¶
An additional shortcut may be utilized: CTRL-SHIFT-] inside a virtual machine. This shortcut allows the user to access the screen reader's preferences and settings, where the user can customize their screen reader to their individual needs.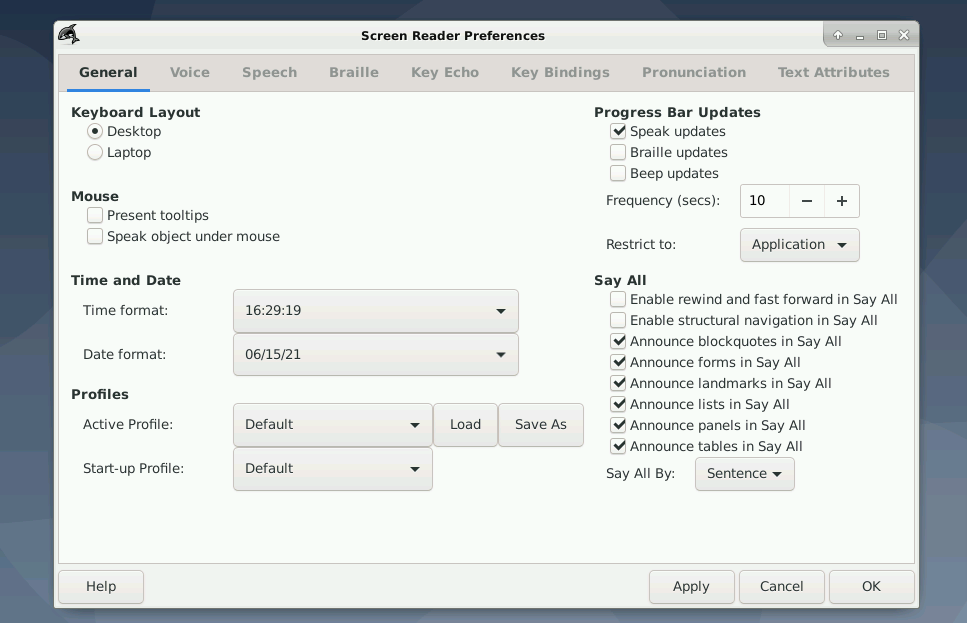 Have a Question? Contact Support¶
Note
Students: Please reach out to your Instructor who can submit a ticket to our Support Team on your behalf.
We're here to help you. If you still have questions after reviewing the information above, please feel free to submit a ticket with our Support Team and we'll get back to you as soon as possible.
Thank You for Your Feedback!