Understanding Billing Terms¶
Abstract
While communicating with the U.S. Cyber Range Team or reading an automated email regarding your organization's billing information, you may encounter a few terms or phrases you're unsure of. This article will cover several commonly used billing terms and phrases. Only users with Billing Admin roles are able to access the billing page.
Agreement¶
The U.S. Cyber Range Agreement is the software and payment terms that your organization has signed with the U.S. Cyber Range. This agreement identifies the U.S. Cyber Range plan, billing schedule, and agreement period.
You can find the expiration date of your U.S. Cyber Range Agreement on the billing page as shown in the image below.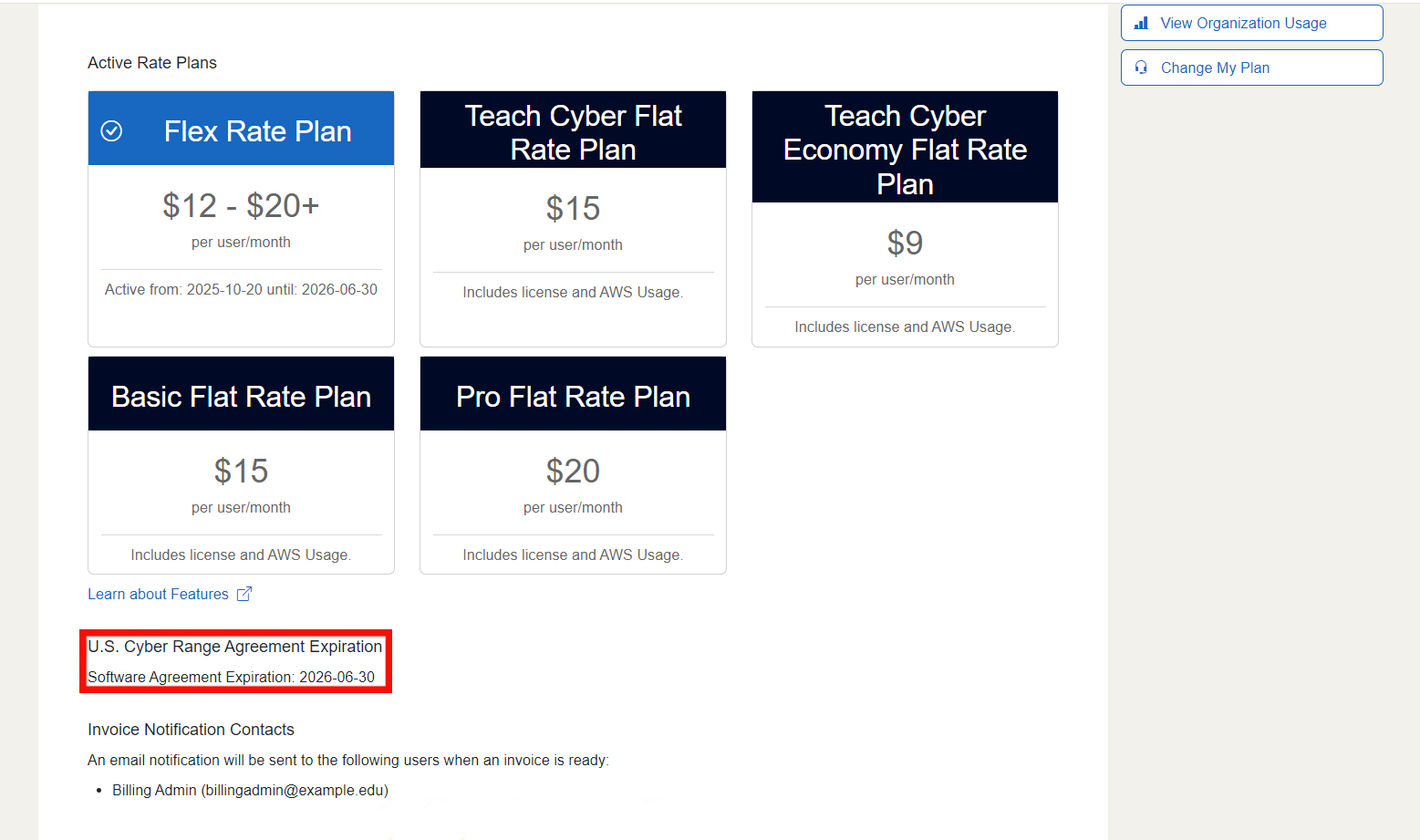 ---
Plan¶
For an instructor to create a course and use environments, their organization must be subscribed to a plan. If an organization's plan ends, any courses that the organization has will be deleted.
The plan stated in the agreement can have start and end dates within the agreement period. For example, an agreement period can range from July 1st to June 30th while the plan dates can range from August 1st to May 30th.
Your plan dates should match the beginning and end date of your organization's expected usage.
Note
For more information on our different plans and what they offer, please see the article titled Plans.
On the billing page under "Active Rate Plans", you can find which plan your organization is subscribed to and the plan dates as shown in the image below.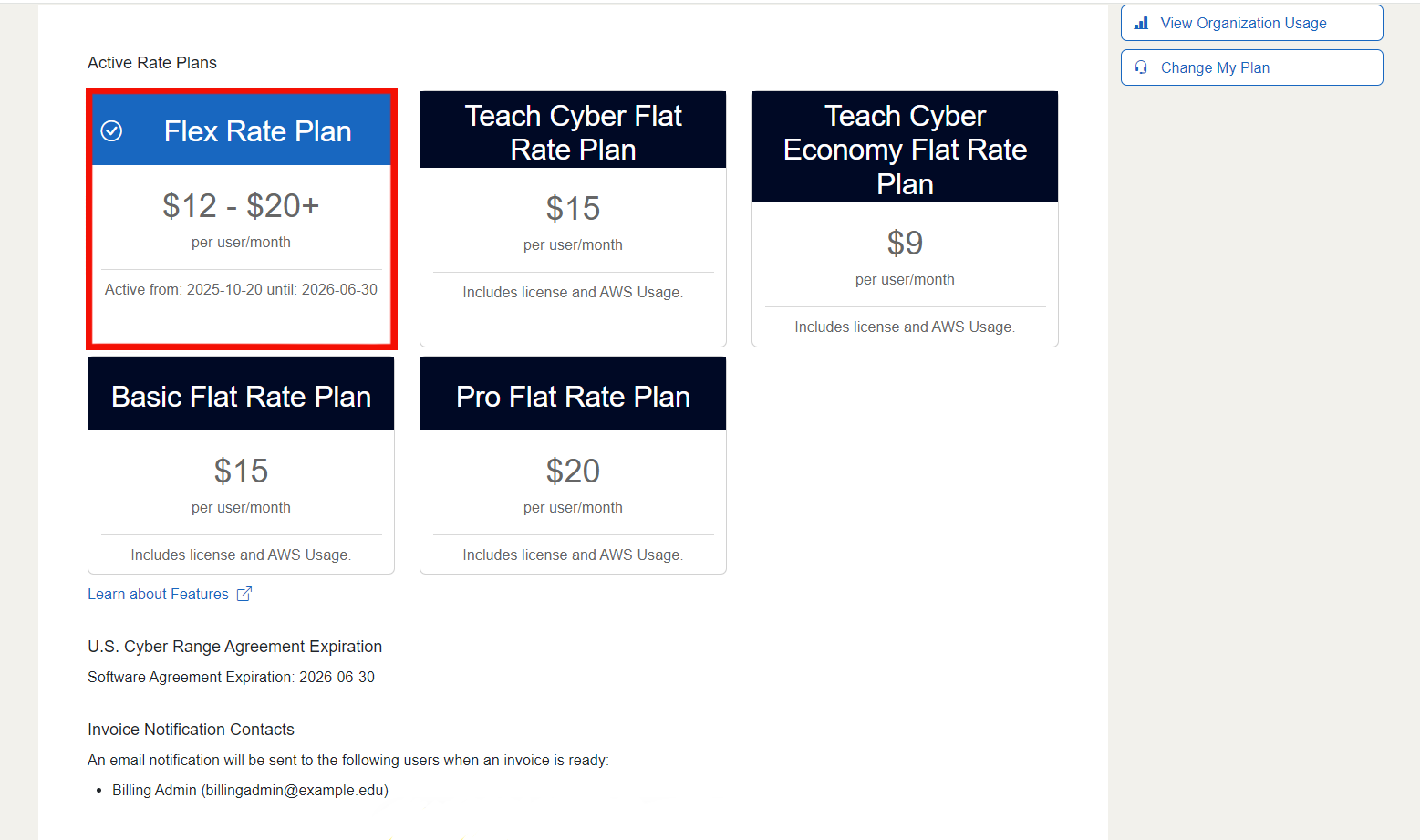 Access Dates¶
Access dates are typically the same as your plan dates. However, if your organization would like to maximize cost savings, you can request that we adjust your organization's access dates to a specific timeframe.
Instructor vs Student Access¶
Specifying access dates is especially helpful for organizations that wish to let their instructors familiarize themselves with the platform or start planning their courses ahead of time, but don't need to have students enrolled yet. Usually, instructors begin about a month earlier than their students. This would cause instructors and students to have differing access dates.
Note
If this is something you or your organization is interested in, please email us at uscyberrange@vt.edu with the specifics of your request.
Course Expiration¶
Course expiration refers to when the course itself expires. When a course expires, it will be permanently deleted so it's important to set an accurate course expiration date. For more details, please see the article titled How do you change a course expiration date?.
Important
Your course may expire before your plan ends, but cannot expire after your plan ends. Please see the section titled Default Course Expiration Dates for more information. If you need to extend your course beyond the plan expiration date, please email us at uscyberrange@vt.edu.
Have a Question? Contact Support¶
We're here to help you. If you still have questions after reviewing the information above, please feel free to submit a ticket with our Support Team and we'll get back to you as soon as possible.
Thank You for Your Feedback!