How do you change an exercise environment's availability dates?¶
Abstract
Exercise environments will automatically have the same start and end dates as the course that they are added to. This KB article covers how to change the availability dates of an exercise environment if it should differ from the course dates or if the course end date has been extended. If you would like information on how to add exercise environments to your courses, please see Adding Exercise Environments.
To change the start or end date of an exercise environment, please follow the steps below:
1. Navigate to your course homepage:¶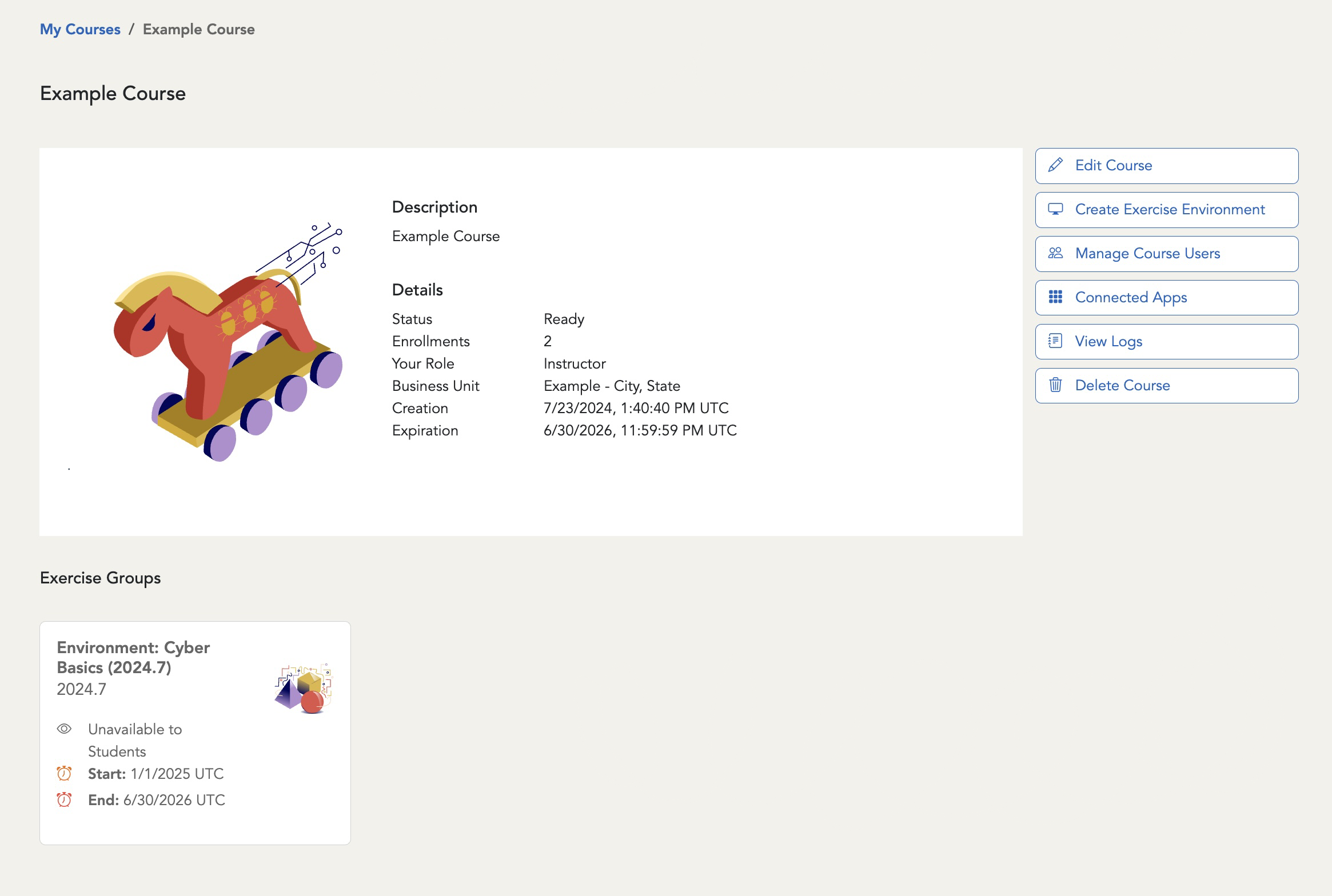 2. Select the environment in which you would like to adjust the availability dates:¶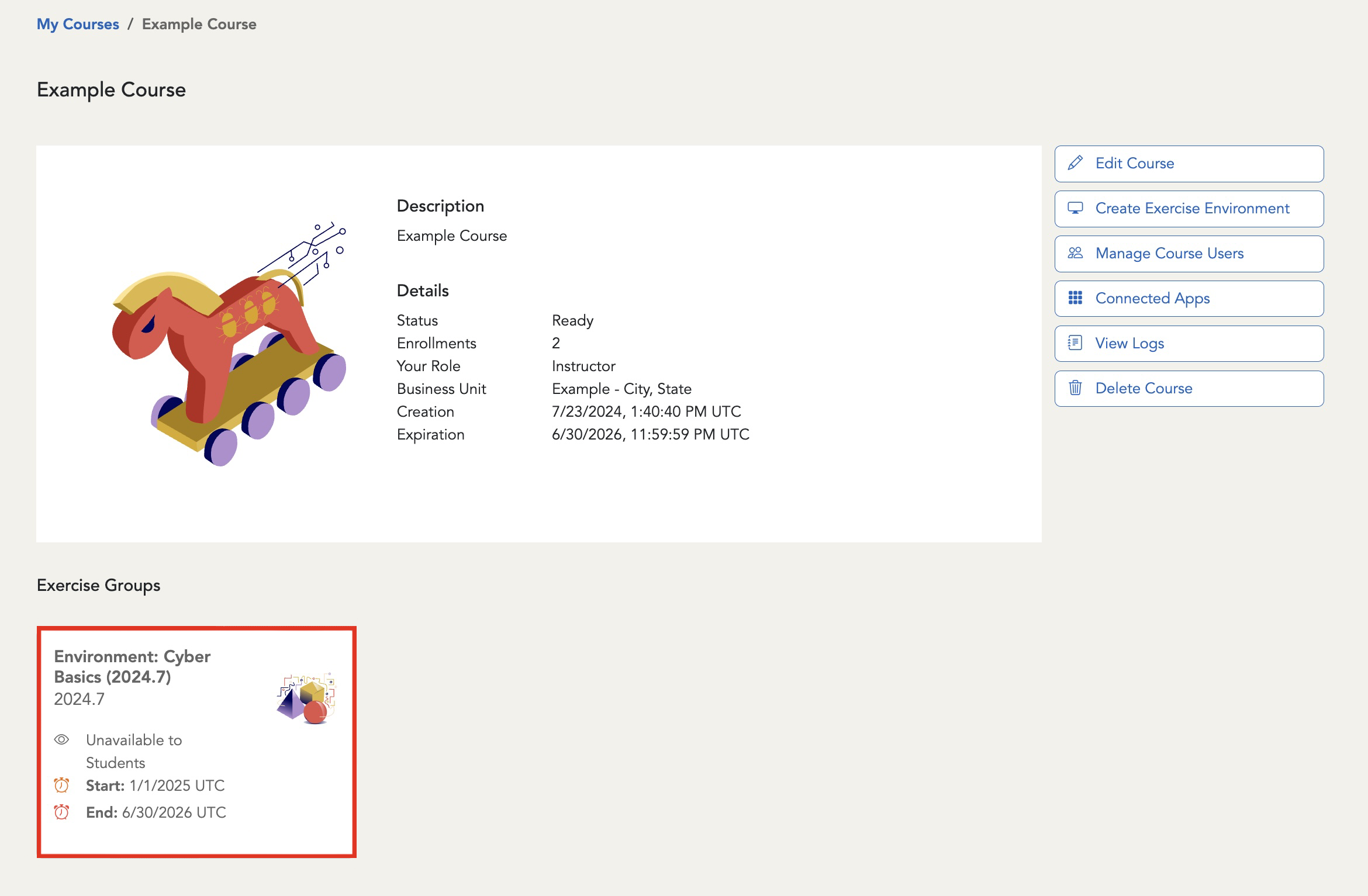 3. Click the Edit this exercise button:¶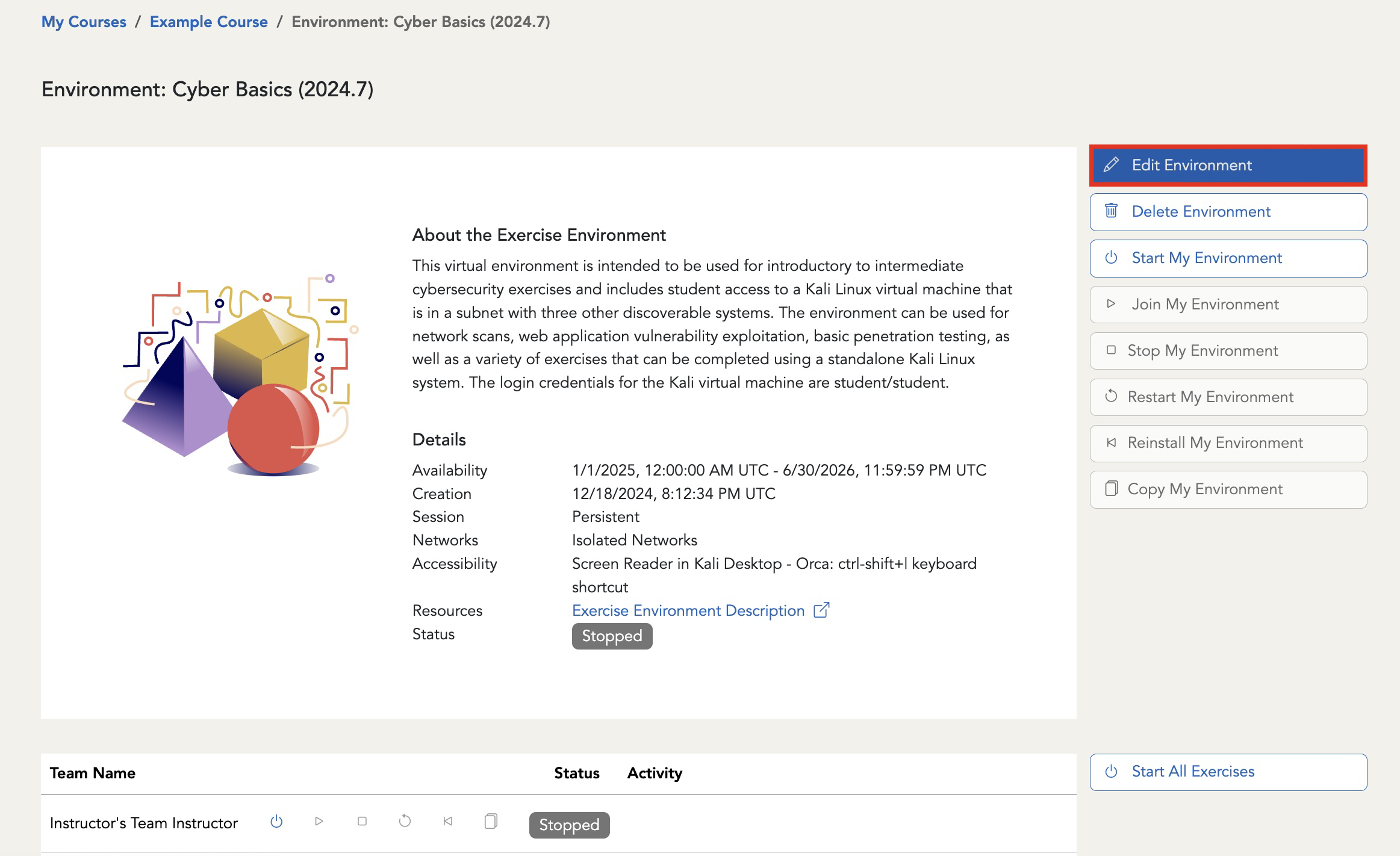 4. Adjust the availability dates to your desired start or end date:¶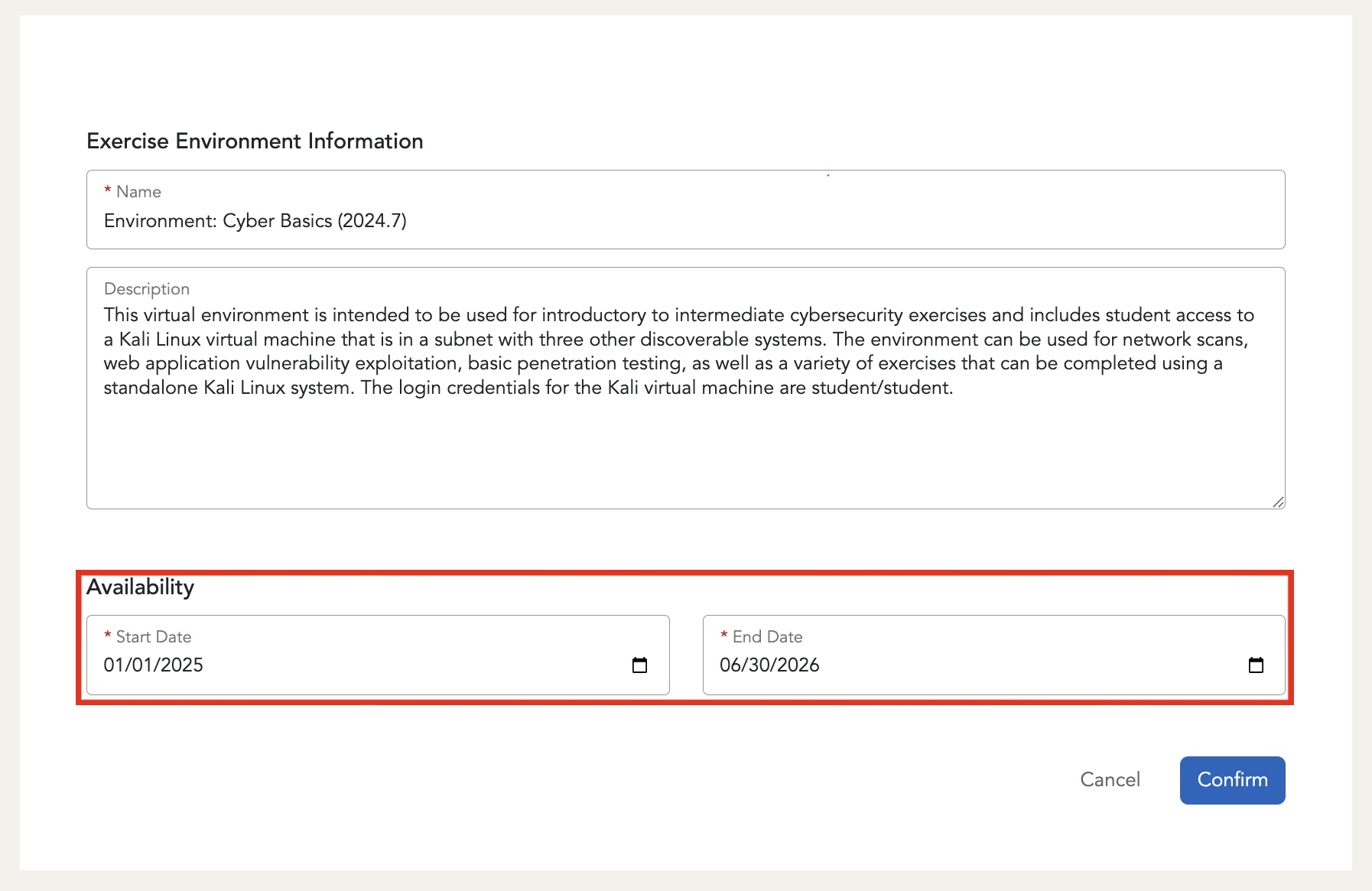 After clicking the start date or end date field, a calendar is shown with dates to alter the availability.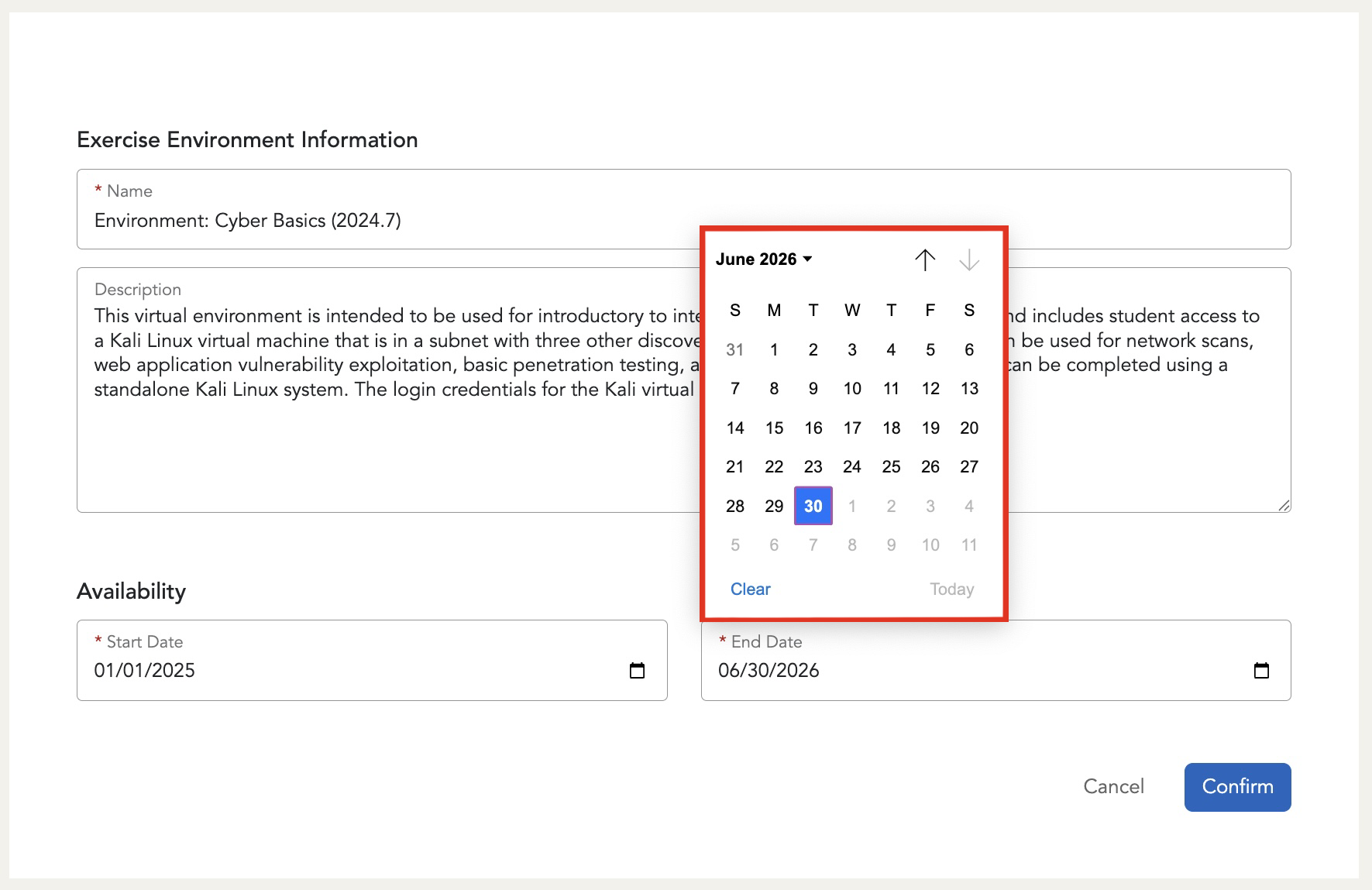 5. Click CONFIRM to confirm your changes:¶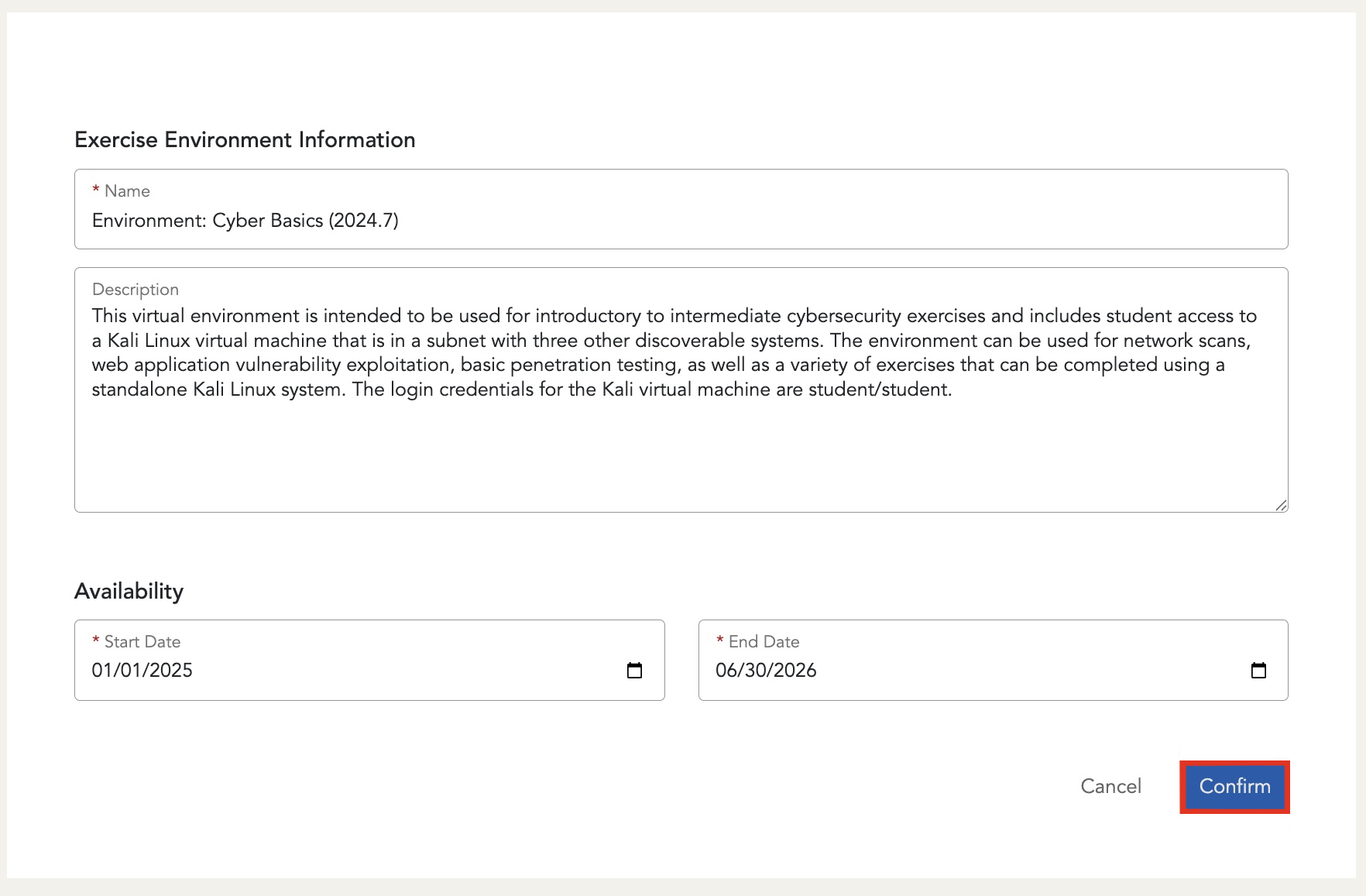 Note
The exercise environment end date cannot be extended beyond the course expiration date. If you would like to learn more about changing your course's end date, please see How do you change a course expiration date?
---
Have a Question? Contact Support¶
Note
Students: Please reach out to your Instructor who can submit a ticket to our Support Team on your behalf.
We're here to help you. If you still have questions after reviewing the information above, please feel free to submit a ticket with our Support Team and we'll get back to you as soon as possible.
Thank You for Your Feedback!