Student User Pay Guide¶
Note
This article details the process for students to access their course via User Direct Pay. If you are an instructor or admin looking to enable User Direct Pay, please see our article titled User Direct Pay.
Paying for your Course¶
To access your course, you first must either accept your invitation via email or input your registration code provided by your instructor. This process is laid out in our article titled How to Join a Course. Once you've accepted your invitation, you will be prompted to make a one-time payment for access to the course. When you accept your invitation or input your registration code, you will be prompted with this message: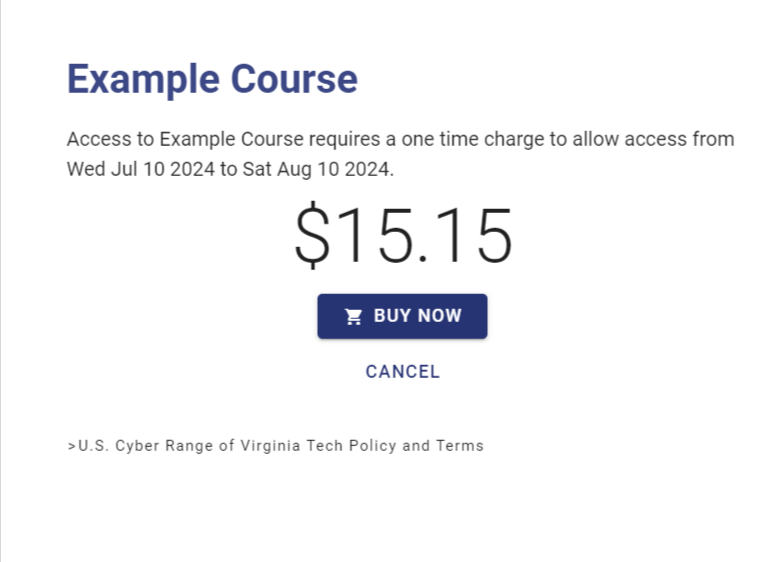 From here, you will be redirected to our Payment page at QuikPay where you can see the total amount you must pay along with the course you are paying for.

Next, you will be prompted to enter your preferred payment method. Payments can be made by a credit/debit card or eCheck, as shown in the screenshot below:

Once you have submitted your payment, you will be automatically redirected to the Exercise Area where you can now access the course.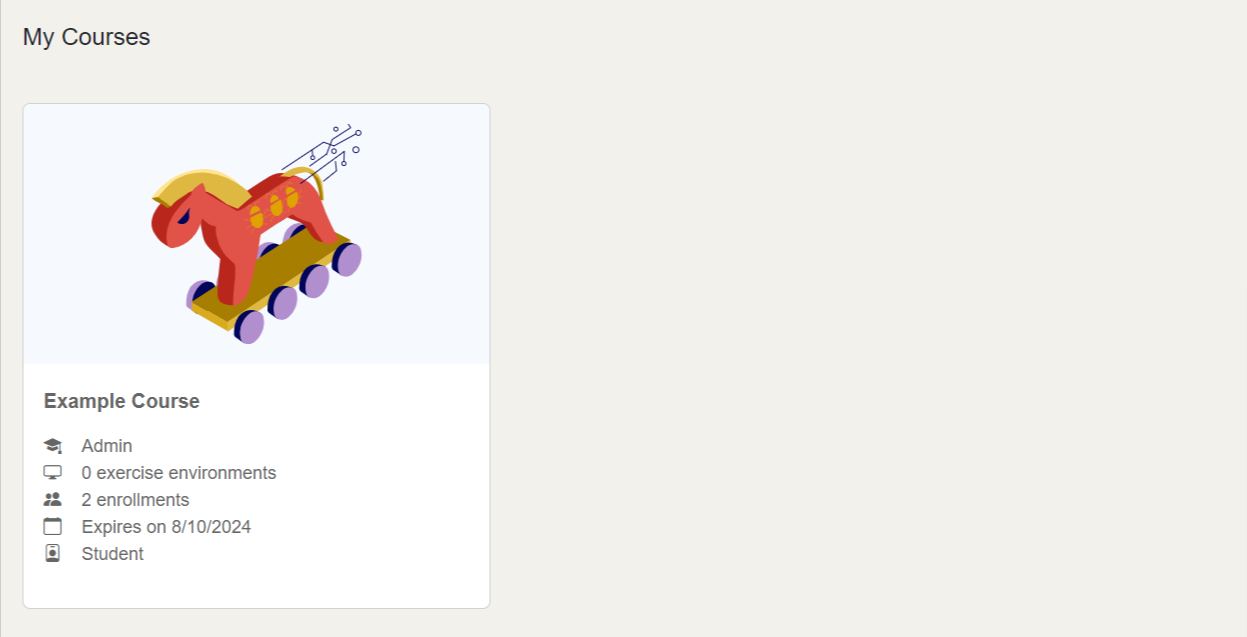 Have a Question? Contact Support¶
Note
Students: Please reach out to your Instructor who can submit a ticket to our Support Team on your behalf.
We're here to help you. If you still have questions after reviewing the information above, please feel free to submit a ticket with our Support Team and we'll get back to you as soon as possible.
Thank You for Your Feedback!