Start All Exercises Feature¶
What is the Start All Exercises Feature?¶
This feature allows course administrators and instructors to start all exercises within an exercise environment. It is most helpful when instructors have a lab or a large class and need every student to have a "warmed-up" VM already. This feature eliminates the need for every student to boot up their VM individually.
This feature is available only within our exercise environments and not for Cloud CTF. Each exercise environment has its own Start All Exercises button. For example, starting all of the exercises for a CentOS 7 environment will not start the exercises for Cyber Basics.
Using Start All Exercises Features¶
Once you log in to the Range and navigate to your course, click on an environment which supports the Start All Exercises Feature. An example is shown below.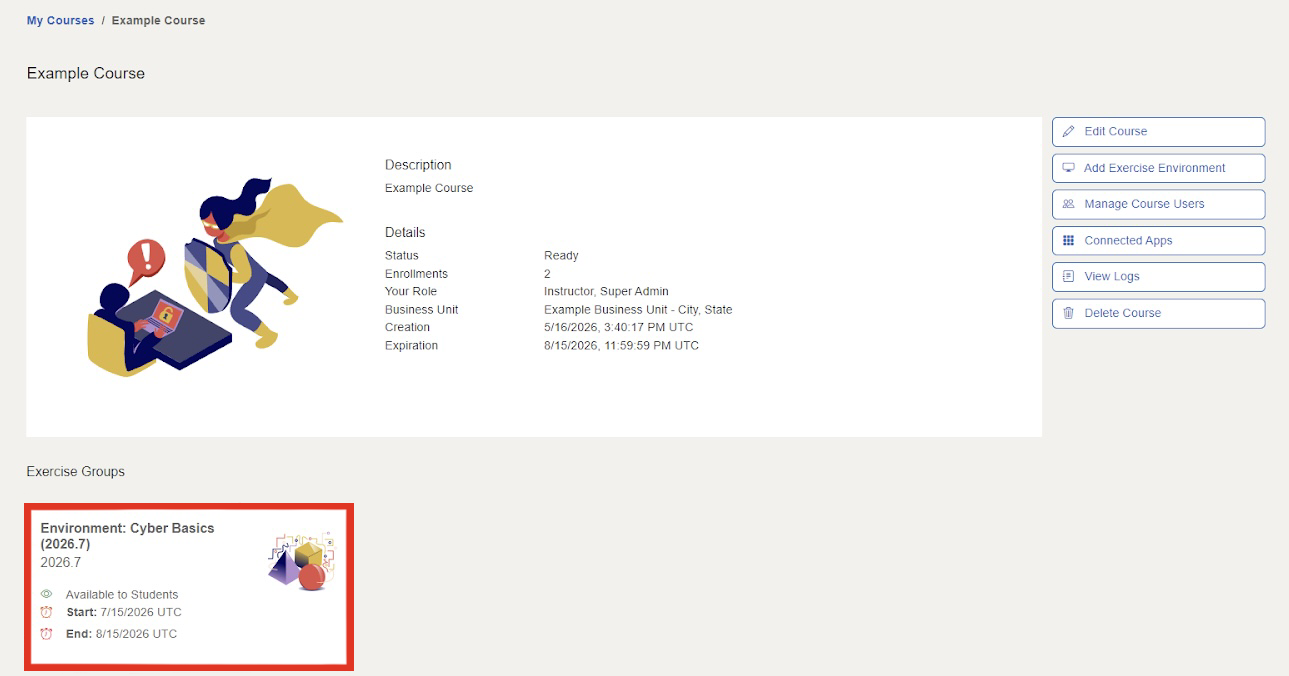 On the environment page, the start all exercises button is located near the top right of the screen, to the right of the Environment name. A screenshot showing the start all exercises button and where it is located is shown below.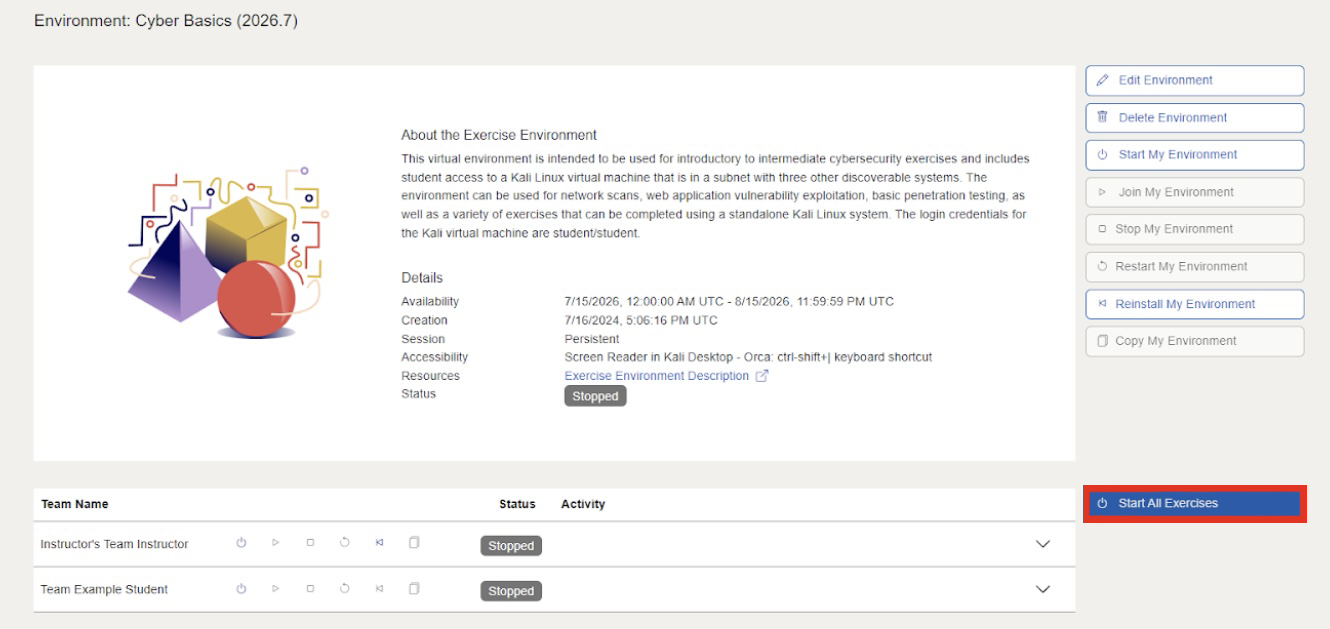 Have a Question? Contact Support¶
We're here to help you. If you still have questions after reviewing the information above, please feel free to submit a ticket with our Support Team and we'll get back to you as soon as possible.
Thank You for Your Feedback!