Team Management - Players¶
Note
This article details how players join and manage a team. For more information on signing up and joining a team, please see the article titled Getting Started in CloudCTF.
Joining a Team¶
During CloudCTF sign-up, players must select between playing solo, joining a team, and creating a team. If you would like to join an existing team, select "Join a Team" when you reach the following menu during sign-up:
This will take you to a drop-down menu, where you can select an existing team that you would like to join.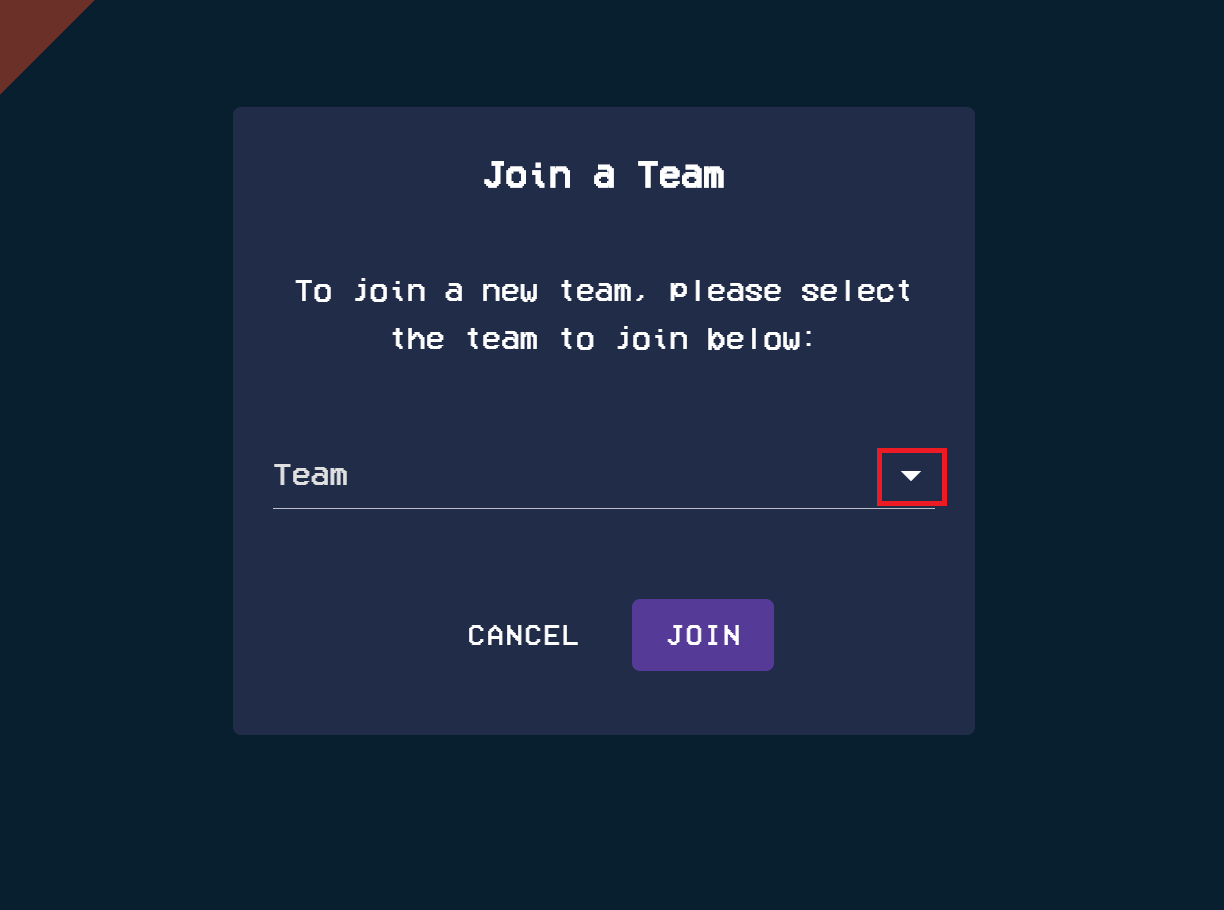 Once you have selected your team, press join. This will send a request to the team leader, who will either approve or deny your request to join. You will be unable to submit challenge flags until you have been approved by a team.

Upon request to join, you will be shown the above page until you are approved. You may cancel your request to join the team prior to approval by the team, and request to join another team.
Managing a Team¶
Approving a Team Member Request¶
Team leaders have the ability to manage their team. Players must be approved by the team leader prior to joining the team, and may dismiss team members from the team at any time.
Approving a Team Member Request from a Notification¶
Player requests will display a notification next to the profile icon in the upper-right hand corner of the screen, as shown below:

Clicking on your profile icon will display your information, as well as any notifications you have. The request will display the player name:

Click the request, and a pop-up will display. Select whether to reject or approve the request.

Approving a Team Member Request from the Team Page¶
Leaders can further manage their team from the "My Team" page of CloudCTF. Here, you can view current and pending members of the team. Select the "Edit" icon to manage your team.

In this pop-up, you can change your team name (if allowed by the Admin), remove current members of the team with the "trash" icon, and approve/deny team requests with the "thumbs-up" icon. Be sure to save any changes by selecting "Confirm" when you are done.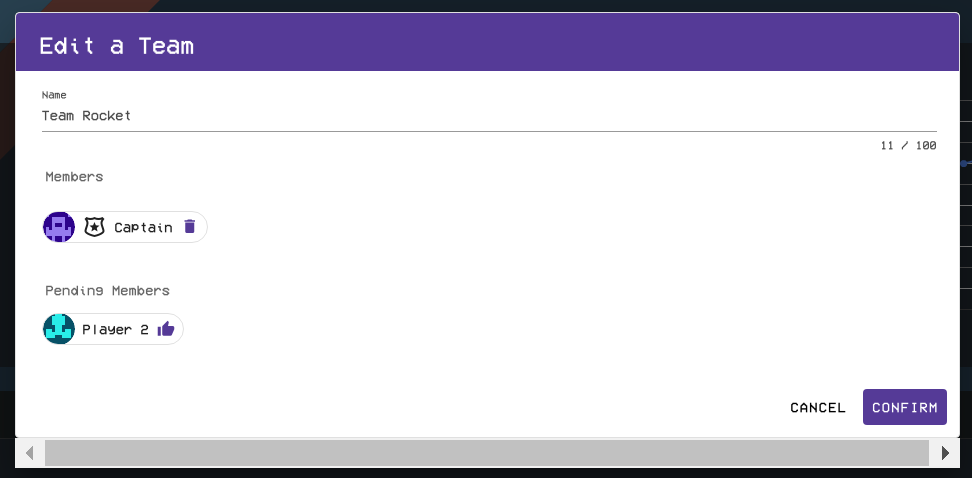 What's Next?¶
For more information on using the team page of CloudCTF, please see the article titled Team Page.
Have a Question? Contact Support¶
If you experience any issues starting or viewing CloudCTF in your web browser, please see the article titled Can't Launch CloudCTF for helpful tips on resolving the matter.
If you still have questions after reviewing the information above, please reach out to your CTF Admin or Instructor who can submit a ticket to our Support team on your behalf.
Thank You for Your Feedback!