What is the Difference Between a User and a Team?¶
Within a course, the differentiation between users and teams can be tricky. Users are added to the course by an instructor, as either a student or TA. A user represents one individual student, TA, or instructor. A team is made up of one or more users, and an exercise is assigned to the team as a whole.
By default, when users are added to a course, they are put on their own team with the naming convention of "Team (username)".
For a tutorial on creating and modifying teams, please see the article titled Team Management.
Exercises are provisioned at the time that a team is created in the Range. Thus, exercises are assigned to teams, not users.
To view users, and the teams they are allocated to, click the "Manage Course Users" button in the upper right corner of the course page.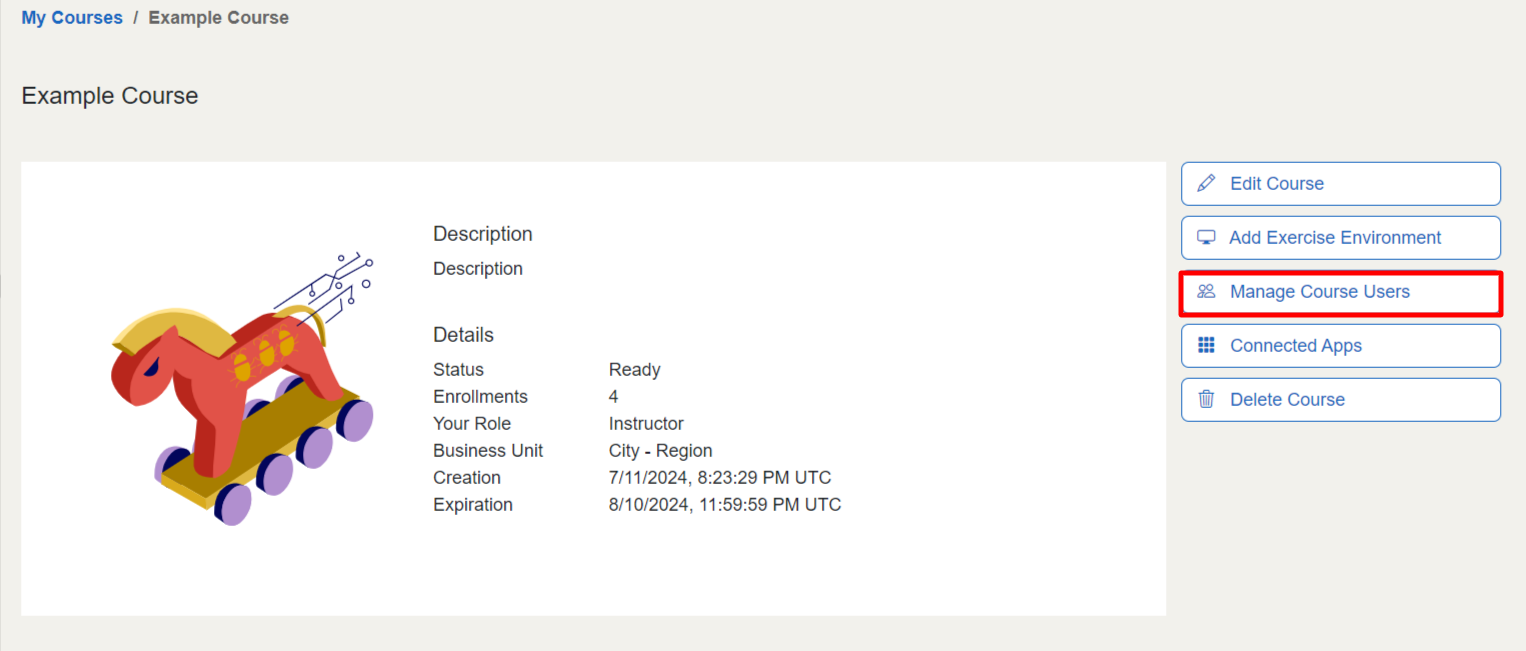 The team of each student can be found in the table on the user page. In this example, the four students are split into two teams for the course.

Now when viewing a particular exercise, the environments can be controlled for each team.

Have a Question? Contact Support¶
We're here to help you. If you still have questions after reviewing the information above, please feel free to submit a ticket with our Support Team and we'll get back to you as soon as possible.
Thank You for Your Feedback!